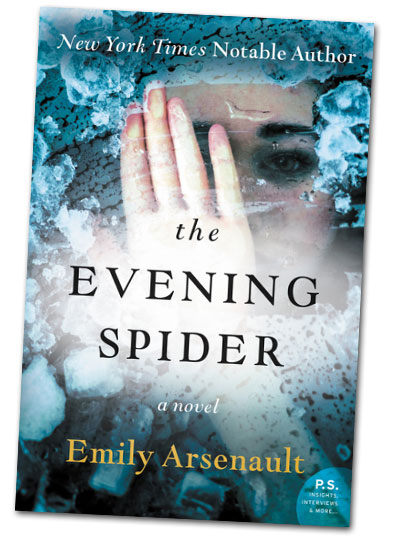 The Evening Spider
A gripping blend of psychological suspense and historical true crime, this riveting novel—inspired by a sensational real-life murder from the 1800s—by critically acclaimed author Emily Arsenault delivers a heart-stopping mystery linking two young mothers from different centuries.
"Arsenault deftly shifts among three perspectives in this exquisitely creepy blend of historical true crime and modern ghost story … Arsenualt's gift for letting readers feel the characters' anguish from the inside while showing their irrational strangeness from the outside makes for terror that sticks." – Publishers Weekly (Starred Review)
"From the opening pages, it's clear that this will be a haunting novel … An engrossing, suspenseful mix of historical fiction and contemporary thriller, with some unexpected twists and wisdom: 'We have to learn to live with our ghosts.' " – Booklist
---
Other Titles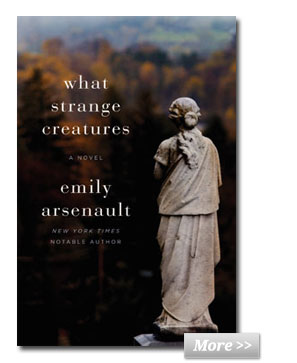 A woman's life is turned upside down when her brother is arrested for murder and she must prove his innocence.
"Arsenault's introspective, eccentric, charming contemporary mystery"
"Captivating"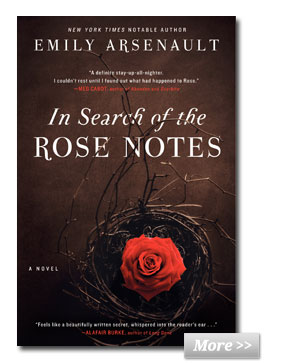 A young woman revisits a supernatural missing person case that has haunted her since childhood.
"An emotionally complex and deeply satisfying read."
Publishers Weekly
(starred review)
Wall Street Journal
10 Best Mysteries of 2011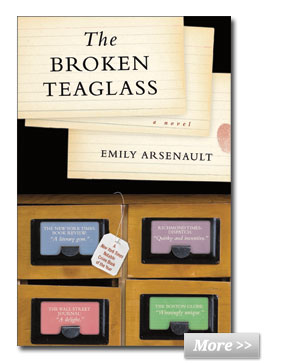 Two assistant editors at a dictionary company find evidence of a past crime in the word files.
"A literary gem."
New York Times
Notable Crime Book of 2009
Library Journal
Editors' Fall Picks, 2009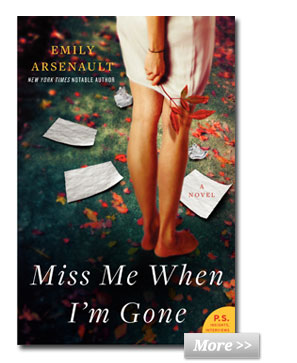 The writer of a popular memoir dies mysteriously and leaves behind clues about her death in an unfinished manuscript.
"Outstanding . . . Arsenault's lyrical, moving prose serves to make this more than just a compelling whodunit."
Publishers Weekly
(starred review)